Wedding Photography
Symphony rooms Wedding Venue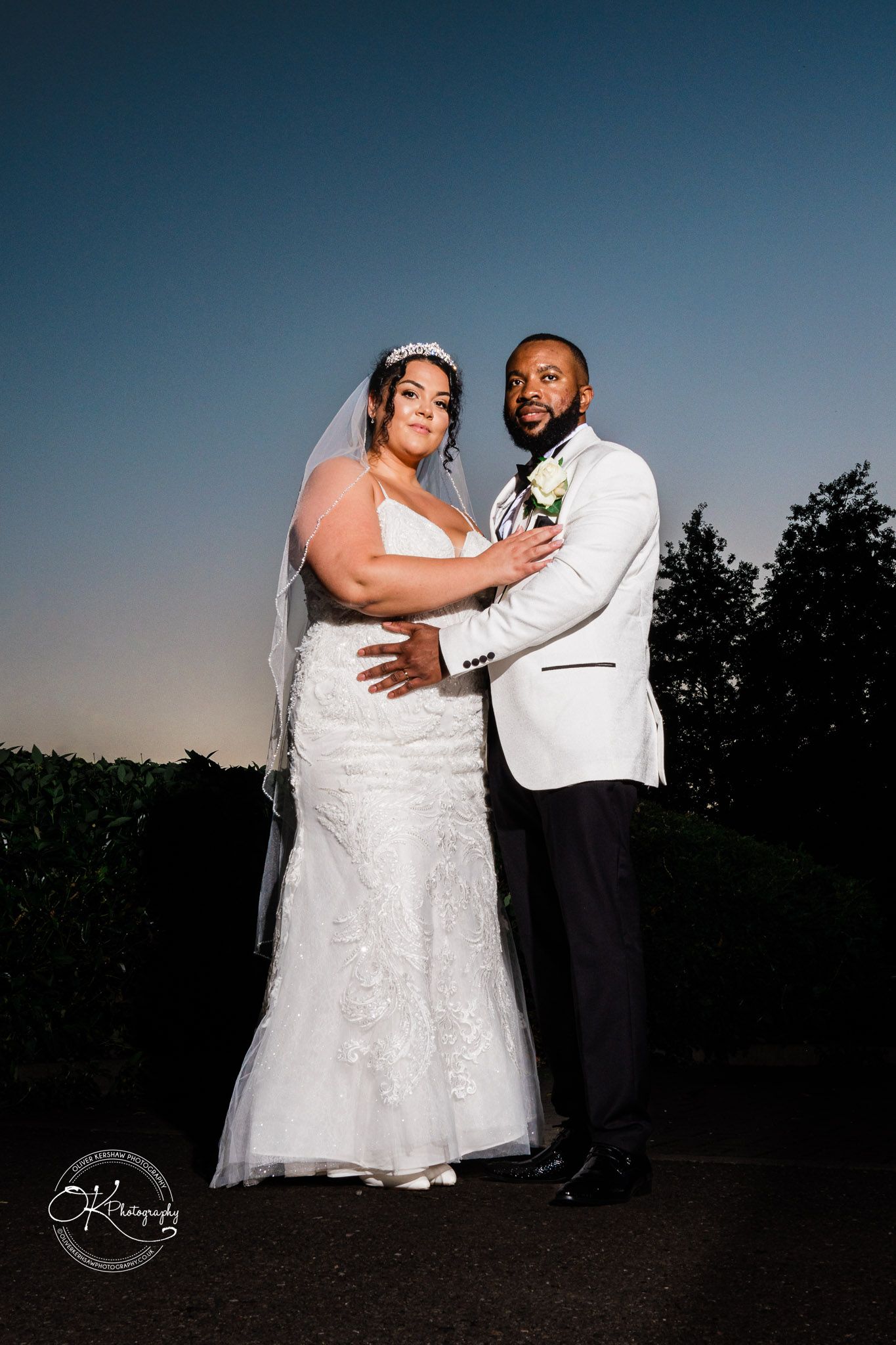 As the sun bathed St. John the Baptist Church in a golden glow on 2nd September 2023, Jenny and Chigozie embarked on a journey of love and commitment. Their wedding day, filled with anticipation, unexpected twists, and heartwarming moments, was a testament to the power of love. The reception that followed at Symphony Rooms Leicester added a touch of elegance to their joyous celebration.
In this blog post, we invite you to relive the magic of Jenny and Chigozie's wedding day, where every moment was a symphony of emotions. Join us as we take you through their journey, share their cherished memories, and offer valuable advice for couples planning their own special day.
Anticipation and Excitement
For Jenny, the most anticipated part of the day was undoubtedly the ceremony. It was a moment she had eagerly awaited, a chance to see her soon-to-be husband after 24 hours apart. Chigozie, on the other hand, looked forward to seeing Jenny walk down the aisle in a timeless dress. Their excitement was palpable, reflecting the deep love they shared.
Unexpected Delays
Wedding days often come with surprises, and for Jenny and Chigozie, it was the LCFC traffic that threatened to disrupt their plans. However, the couple had made arrangements with the venue to navigate this obstacle. Despite their efforts, the main bridal team, photographer, and videographer found themselves almost an hour behind schedule. But adversity couldn't dampen their spirits. Jenny and Chigozie's resilience shone through as they walked to their venue, greeted by congratulations and beeping horns, adding an unexpected thrill to their day. Even their wedding cake took an unexpected tumble, creating a memorable, albeit leaning, tower of Pisa.
The Heartwarming Moments
As the day unfolded, Jenny and Chigozie's favorite part was walking down the aisle as an official married couple. It was a moment they had dreamed of and cherished deeply.
Wisdom for Future Couples
Reflecting on their wedding experience, Jenny and Chigozie offer valuable advice to future couples:
Plan and Embrace the Moment
While meticulous planning is essential, they emphasize not stressing if things don't go as expected. They recommend living in the moment because the entire day flies by faster than you can imagine. Taking some time away from the guests with your partner between venues, as they did after the ceremony, can be a precious way to savor your love.
No Nerves, Just Excitement
Neither Jenny nor Chigozie felt nervous on their big day. They advise having a Mamosa or two if nerves are a concern. Their excitement and deep desire to get married made for a relaxed and joyous day.
Heartwarming Surprises
One of the biggest surprises for Jenny was the speeches. She was moved by what her loved ones, including her mum, maid of honor, groomsmen, and Chigozie himself, had to say. Their heartfelt words added a special touch to the celebration.
Planning Made Easy
Jenny credits the Hitched app for making wedding planning a breeze. It provided a timeline of events and an extensive list of vendors, making the entire process smoother. Additionally, she found treasures on Facebook Marketplace, Amazon, and Etsy for certain wedding essentials.
The End of a Beautiful Day
At the end of their wedding day, Jenny and Chigozie were, in their own words, "knackered" but incredibly happy. They looked forward to starting a new chapter in their life, one that was closer to God, starting a family, and embarking on their honeymoon.
Working with Oliver Kershaw Photography
A crucial element that contributed to the success of Jenny and Chigozie's wedding day was their choice of photographer, Oliver Kershaw Photography. Their experience with Oliver was nothing short of exceptional:
Professionalism and Exceptional Shots
Oliver, a seasoned professional, stood out with his professionalism and incredible photography skills. He meticulously planned the day, ensuring it flowed seamlessly. His light-hearted approach on the day put everyone at ease, resulting in some truly remarkable shots that captured the essence of the celebration.
Compliments Abound
Jenny and Chigozie received numerous compliments on Oliver and his wife Sue's work. Their ability to capture the magic of the day and their friendly demeanor left a lasting impression. The couple wholeheartedly recommends Oliver Kershaw Photography to friends, family, and everyone looking for exceptional photography services.
In conclusion, Jenny and Chigozie's wedding day at St. John the Baptist Church and Symphony Rooms Leicester was a symphony of love, joy, and cherished moments. Their story serves as an inspiration for couples planning their own weddings. Remember to embrace unexpected surprises, live in the moment, and choose the right professionals like Oliver Kershaw Photography to capture the magic of your special day.