Symphony Rooms
Symphony Rooms
Symphony Rooms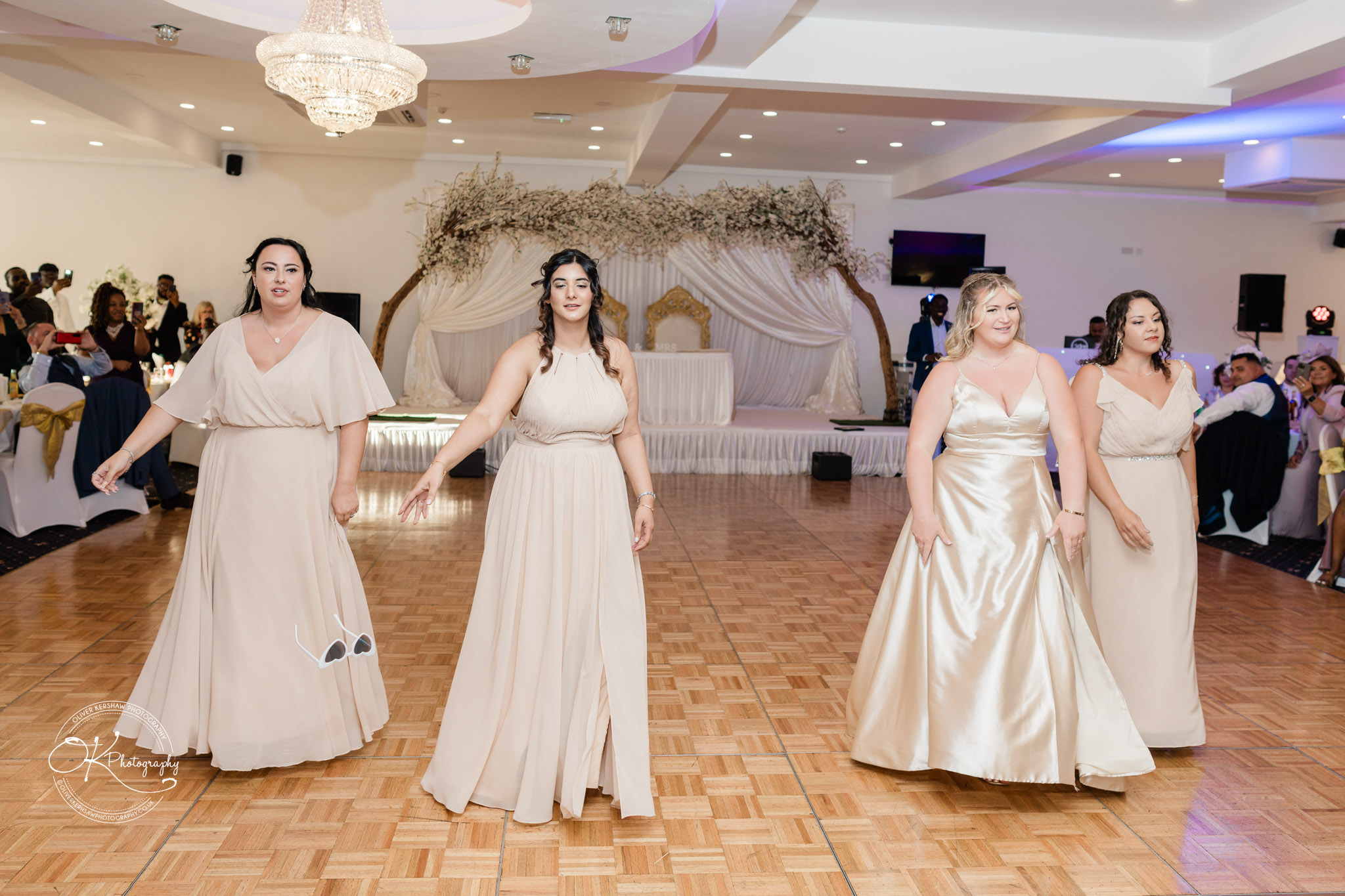 121 Burnmoor Street

,

Leicester, Leicestershire, United Kingdom

LE2 7JL
Symphony Rooms Wedding Venue Leicester: The Ultimate Guide
Introduction
Are you planning a wedding in Leicester and searching for the perfect venue to celebrate your special day? Look no further than Symphony Rooms, a stunning wedding venue that promises to make your dreams come true. In this comprehensive guide, we will explore all the details you need to know about Symphony Rooms Wedding Venue in Leicester. From its history to the amenities it offers, we've got you covered.
History of Symphony Rooms
Before diving into the intricate details, let's take a brief look at the history of this remarkable wedding venue. Symphony Rooms is a historic building dating back to the early 20th century. Originally constructed as a theater, it has now been transformed into a luxurious and elegant wedding venue.
Location and Accessibility
1. Convenient Location
Situated in the heart of Leicester, Symphony Rooms offers a central and easily accessible location for your wedding guests.
2. Parking Facilities
The venue provides ample parking space, ensuring your guests have a hassle-free experience.
Venue Spaces
3. Grand Ballroom
The Grand Ballroom at Symphony Rooms is an opulent space that can accommodate a large number of guests. With its high ceilings and exquisite chandeliers, it creates a magical atmosphere for your wedding reception.
4. Intimate Courtyard
For those seeking a more intimate setting, the venue boasts a charming courtyard that's perfect for outdoor ceremonies or cocktail receptions.
5. Bridal Suites
Symphony Rooms offers spacious and beautifully designed bridal suites, providing a comfortable and elegant space for the bride and her bridal party to get ready.
Catering and Cuisine
6. Gourmet Dining
The venue offers a range of culinary options, from delectable hors d'oeuvres to multi-course gourmet meals, ensuring your guests have a memorable dining experience.
7. Customized Menus
You can work with their experienced chefs to create a customized menu that suits your preferences and dietary requirements.
Event Planning Services
8. Professional Event Planners
Symphony Rooms has a team of dedicated event planners who will assist you in every step of the planning process, from selecting the décor to coordinating with vendors.
9. Decor and Styling
They offer a wide range of décor options and themes to match your wedding vision, making every detail of your day picture-perfect.
Entertainment and Technology
10. State-of-the-Art Audiovisual Equipment
Symphony Rooms is equipped with top-notch audiovisual facilities, ensuring that your wedding speeches and entertainment are flawlessly delivered.
11. Live Music
Whether you prefer a live band or a DJ, the venue can accommodate your entertainment preferences, creating a lively and memorable atmosphere.
Packages and Pricing
12. Transparent Pricing
Symphony Rooms offers competitive and transparent pricing, allowing you to choose a package that fits your budget.
13. Inclusions
Their packages often include essentials like catering, decorations, and event coordination, simplifying your wedding planning process.
Testimonials
14. Happy Couples
Read the heartwarming stories of couples who celebrated their weddings at Symphony Rooms and discover why it's a beloved choice.
Conclusion
In conclusion, Symphony Rooms Wedding Venue in Leicester is the epitome of elegance and sophistication. Its rich history, convenient location, exquisite spaces, gourmet dining, and professional services make it an ideal choice for your special day. Contact Symphony Rooms today to start planning the wedding of your dreams.
FAQs
1. How do I book Symphony Rooms for my wedding?
To book Symphony Rooms, you can visit their website or contact their event planning team directly to check availability and discuss your requirements.
2. Can I bring my preferred vendors?
Yes, Symphony Rooms allows you to bring in your preferred vendors, but they also offer in-house services for your convenience.
3. Is Symphony Rooms suitable for both small and large weddings?
Yes, Symphony Rooms can accommodate both intimate gatherings and larger celebrations, offering a range of event spaces.
4. What is the typical cost of a wedding at Symphony Rooms?
The cost of a wedding at Symphony Rooms varies depending on factors like the package you choose and the number of guests. It's best to contact them for specific pricing.
5. Do they have accommodations for out-of-town guests?
While Symphony Rooms doesn't have on-site accommodations, they can recommend nearby hotels for your out-of-town guests.
In conclusion, Symphony Rooms Wedding Venue Leicester is the perfect choice for couples seeking a unique and memorable wedding experience in the heart of Leicester. With its rich history, stunning venue spaces, exquisite cuisine, and top-notch services, your special day is guaranteed to be nothing short of magical. Contact Symphony Rooms today to start planning the wedding of your dreams.