Alison's Bakery
Alison's Bakery
Alison's Bakery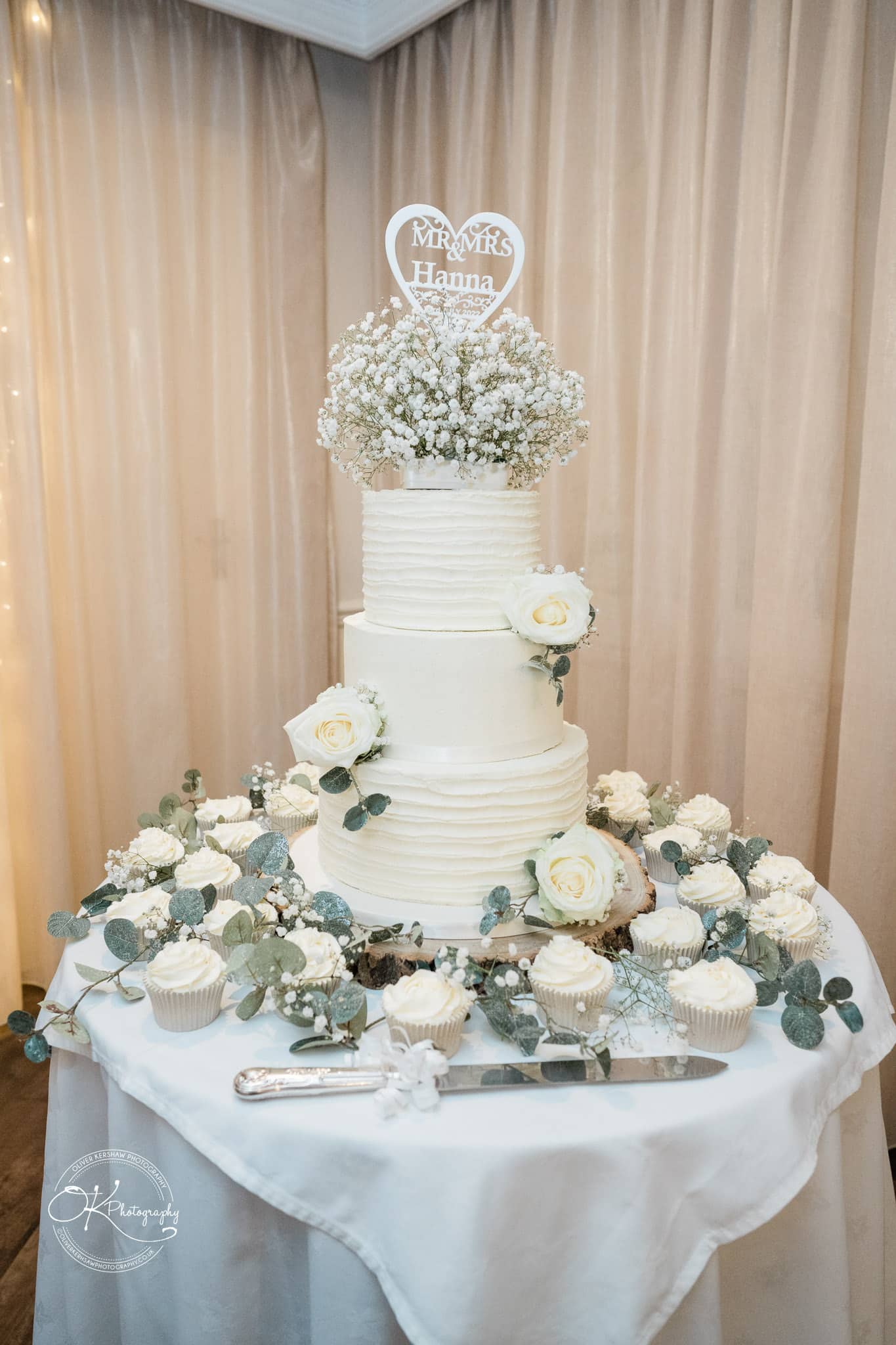 Alison's Bakery is a family-run business that has been providing delicious baked goods to customers across the UK for over 20 years. With a commitment to using the finest ingredients and traditional baking techniques, Alison's Bakery is the perfect choice for couples seeking high-quality and delicious wedding cakes and desserts.
Alison's Bakery offers a wide range of baked goods, including traditional wedding cakes, cupcakes, cookies, and even savory items like quiches and pies. Their talented team of bakers and decorators can create stunning wedding cakes in any style or design, from classic and elegant to modern and edgy.
One of the standout features of Alison's Bakery is their commitment to using only the finest ingredients. From organic flour and locally sourced fruits to free-range eggs and real butter, the team ensures that every baked good is of the highest quality and taste.
In addition to providing delicious wedding cakes and desserts, Alison's Bakery also offers a range of other services, including cake stands and knife hire, delivery and set up, and even dessert tables. This means that they can help you create a truly memorable and personalized wedding day experience for you and your guests.
Overall, Alison's Bakery is a truly exceptional business that offers the perfect combination of quality, taste, and creativity. If you're looking for the perfect wedding cake or desserts, look no further than Alison's Bakery. Contact them today to discuss your baked good needs and make your dream wedding a reality.