Becca Cross Make-up Artist
Becca Cross Make-up Artist
Becca Cross Make-up Artist
Becca Cross Make-up Artist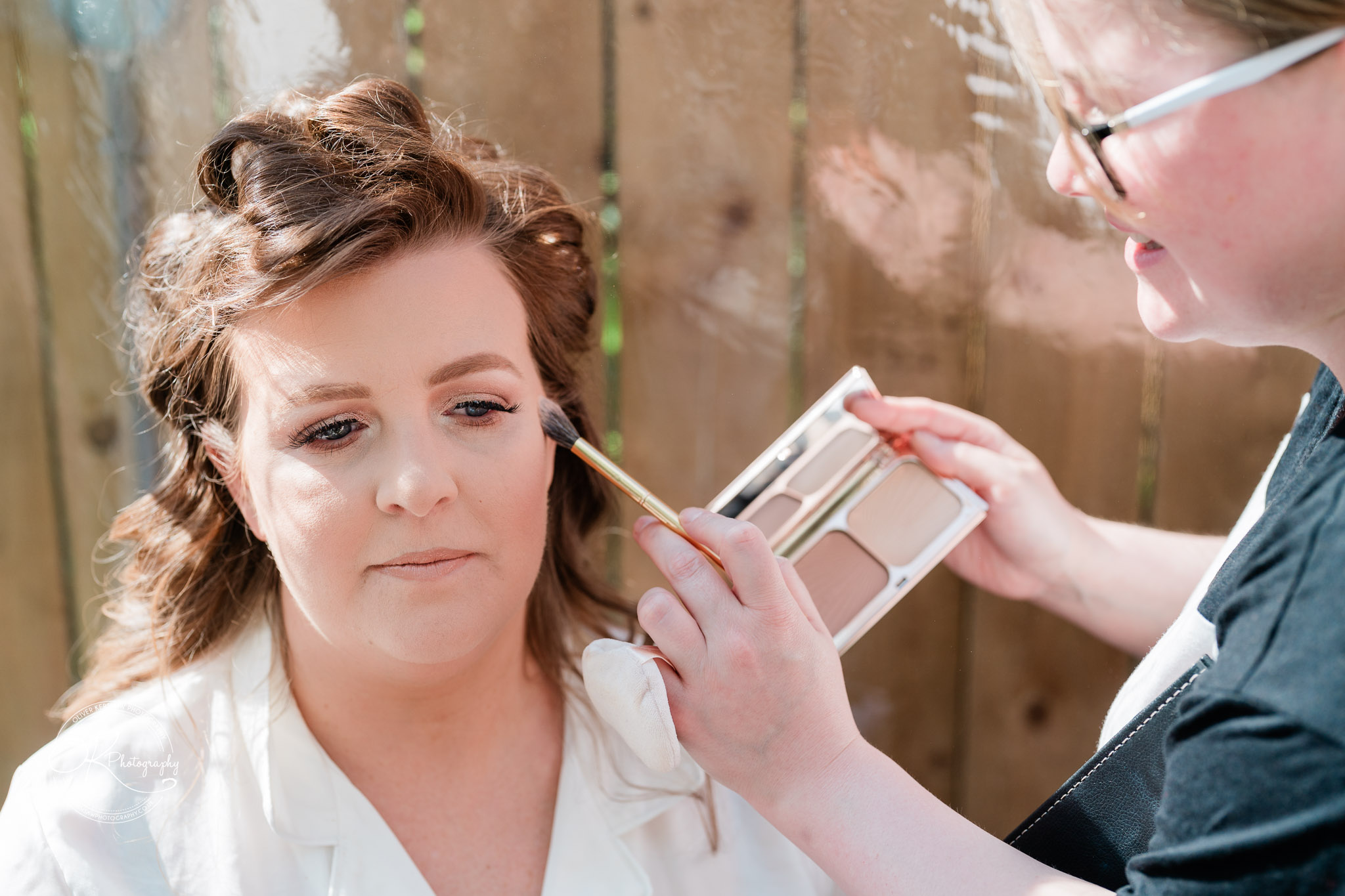 Birstall

,

Leicester, Leicestershire, United Kingdom
Becca Cross Makeup Artist: Unveiling the Artistry of Beauty
Your wedding day is a moment of pure radiance and joy, and every detail should reflect the beauty of the occasion. When it comes to enhancing your natural beauty and feeling like the best version of yourself, Becca Cross Makeup Artist is the name to remember. Allow us to introduce you to a world where makeup isn't just applied—it's crafted into art.
The Artistry of Makeup
Becca Cross isn't just a makeup artist; she's an artist of transformation. With a passion for beauty that transcends the ordinary, she approaches every bridal makeup session as a canvas ready to be adorned with her skill and creativity. Her dedication to the artistry of makeup ensures that every bride feels like a masterpiece on her wedding day.
A Personalized Approach
No two brides are the same, and Becca understands that. Her personalized approach means that your bridal makeup will be tailored to your unique features, style, and preferences. Whether you desire a natural, timeless look or something bold and trendy, Becca will work closely with you to bring your vision to life.
Flawless Beauty that Lasts
On your wedding day, you deserve makeup that not only looks exquisite but also lasts through every smile, tear, and dance. Becca utilizes high-quality products and techniques to ensure your makeup stays flawless from the "I do's" to the last dance of the evening. You can enjoy your day with confidence, knowing you look breathtaking at every moment.
Trials for Perfection
Before your big day, Becca offers makeup trials to fine-tune your bridal look. These trials allow you to collaborate with her, experimenting with different styles and colors until you achieve the perfect bridal makeup that enhances your features and complements your wedding attire.
Calm and Comfort
Wedding mornings can be hectic, but Becca brings a sense of calm and comfort to your getting-ready process. Her professionalism and gentle touch ensure that you feel relaxed and pampered, making your bridal makeup session a cherished part of your wedding day experience.
Bridal Party Beauty
Your bridal party deserves to shine alongside you, and Becca Cross Makeup Artist extends her expertise to bridesmaids, mothers of the bride and groom, and any other members of your bridal party. With a cohesive look, your entire wedding party will radiate beauty and confidence.
Rave Reviews
Becca's talent and dedication to her craft have earned her rave reviews from countless brides. Her ability to enhance natural beauty while making brides feel comfortable and confident on their special day is unparalleled. These glowing testimonials are a testament to her status as a top-tier makeup artist.
Booking Your Bridal Beauty
Your wedding day is a celebration of love, and Becca Cross Makeup Artist is here to ensure that you look and feel like the radiant bride you've always dreamed of being. To reserve your bridal makeup experience with Becca, contact us today. Let her transform your beauty into a work of art, creating memories that will last a lifetime.