Magic Amit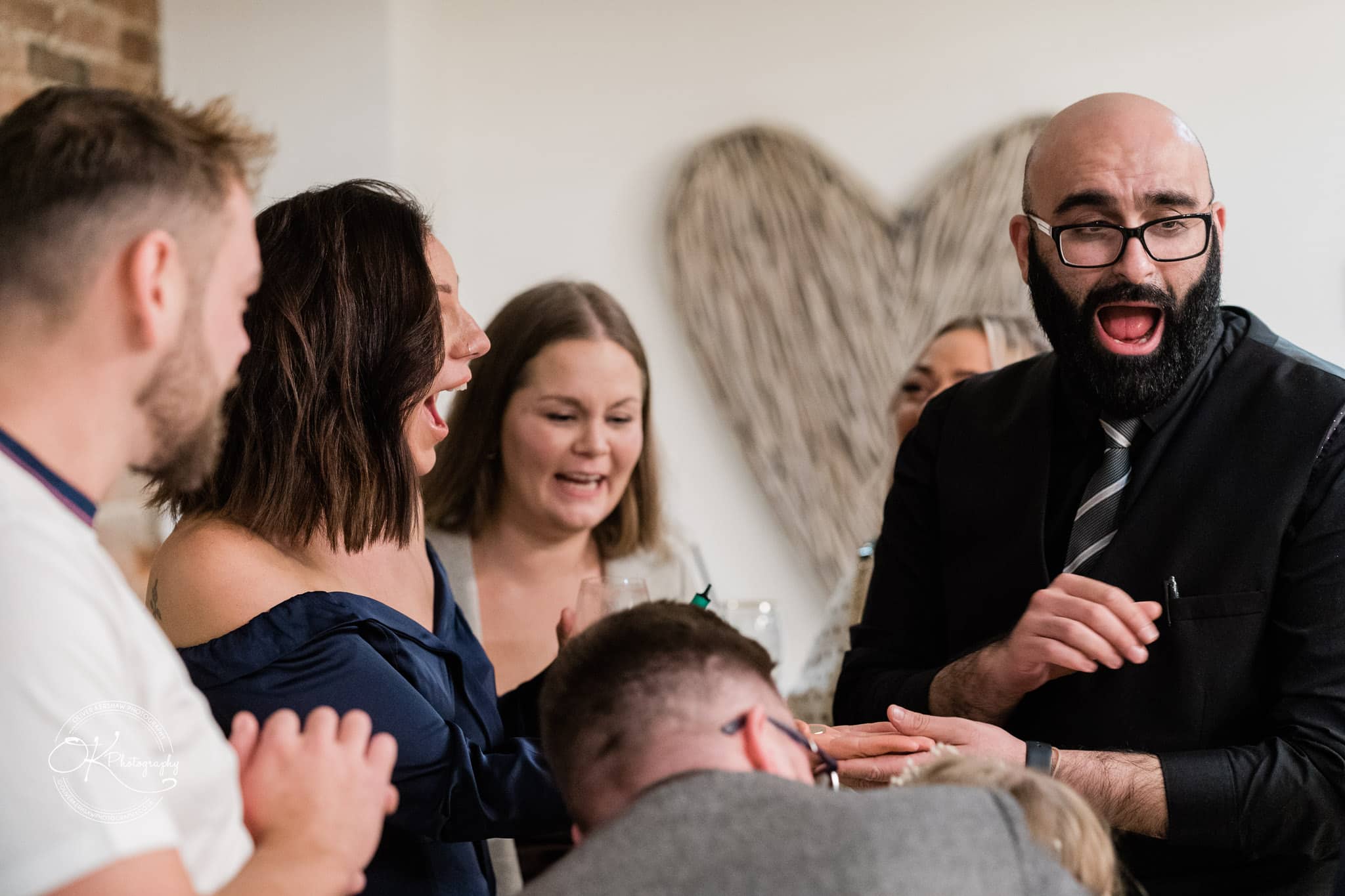 Magic Amit is a renowned wedding magician who brings a touch of magic and wonder to wedding celebrations across the UK. With over 15 years of experience and a passion for creating unforgettable moments, Magic Amit is the perfect choice for couples looking to add a unique and memorable element to their special day.
As a highly skilled and experienced magician, Magic Amit specializes in close-up magic, where he interacts with guests up close and creates jaw-dropping illusions using everyday objects like cards, coins, and even smartphones. His charming personality and impeccable sleight-of-hand skills ensure that every guest is thoroughly entertained and amazed.
One of the standout features of Magic Amit's performance is his ability to tailor his magic to each couple's unique style and preferences. Whether you're looking for a modern and edgy performance or a more classic and elegant vibe, Magic Amit can create a show that perfectly reflects your personality and vision for your wedding day.
In addition to providing stunning close-up magic, Magic Amit also offers a range of other services, including stage magic, mind-reading, and even a magic workshop for children. This means that he can cater to all types of events and audiences, ensuring that every guest is entertained and delighted.
Overall, Magic Amit is a truly exceptional wedding magician who brings a touch of magic and wonder to every wedding celebration. If you're looking to add a unique and unforgettable element to your wedding day, look no further than Magic Amit. Contact him today to discuss your magical needs and make your dream wedding a reality.