Wedding Photography
Bosworth Hall Hotel Wedding Venue
Capturing Lillie & Remy's Unforgettable Day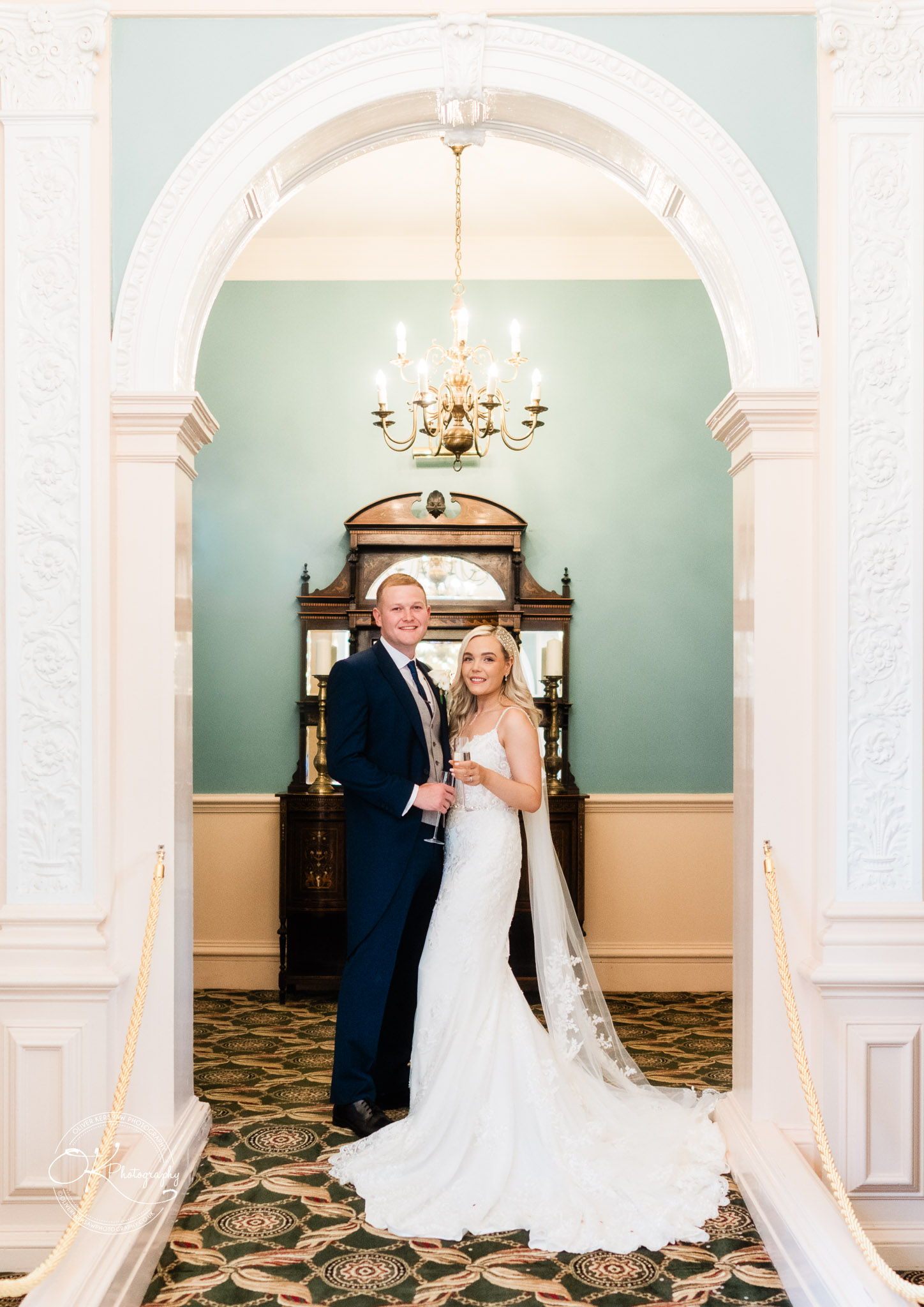 Location
Bosworth Hall Hotel
When it comes to weddings, the setting can make all the difference. Imagine exchanging vows in the heart of a picturesque estate, surrounded by the timeless beauty of Bosworth Hall Hotel and Spa. This is exactly what Lillie and Remy experienced on the 29th of July 2023—a day filled with love, joy, and enchantment.
In this blog post, we invite you to step into the world of Lillie and Remy's wedding, where every moment was a testament to the power of love and the magic of Bosworth Hall Hotel. As we take you through their journey, you'll not only witness their special day but also gain valuable insights and advice that can make your own wedding as memorable as theirs.
The Anticipation of the Aisle
Every bride dreams of that special moment of walking down the aisle. For Lillie, this was the most anticipated part of her day. She admits to feeling nervous, but as soon as she met Remy at the bottom, all those nerves melted away.
Unexpected Sunshine
Wedding days often come with unexpected surprises, and for Lillie and Remy, it was the weather. Despite predictions of rain, the sun shone brightly, casting a warm and cheerful glow on their celebration. The outcome? A guest actually got sunburnt, a delightful twist on a day filled with love.
Favorite Moments
Lillie and Remy's wedding day was nothing short of magical, with countless cherished moments. However, two highlights stood out—their first and last dance. These moments on the dance floor were a beautiful reflection of their love story.
Words of Wisdom
As Lillie and Remy reflect on their wedding day, they offer valuable advice to future couples embarking on this beautiful journey of love:
Remember Why You're Getting Married
Amidst all the planning and organization, it's crucial to remember the core reason for your wedding—to marry the person you love. Keep this at the forefront of your mind throughout the process.
Handling Nerves
Nerves are natural, and Lillie was no exception. She was petrified at the thought of walking down the aisle in her beautiful dress. Her advice? Have someone by your side who can ground and calm you on the big day. In Lillie's case, it was her dad who played this vital role.
Embrace Surprises
On their wedding day, Lillie and Remy were pleasantly surprised that every single detail went perfectly. Sometimes, despite meticulous planning, things fall into place beautifully, so embrace the surprises that come your way.
Wedding Planning Tips
For couples currently in the planning stage, Lillie and Remy have a few practical suggestions:
Invite more people than you think you need. Your wedding is a celebration of love, and sharing it with as many loved ones as possible makes it even more special.
If possible, stay the night before at the wedding venue. It adds an extra layer of convenience and tranquility to your big day.
Remember that your wedding is about celebrating your love. Don't hold back; enjoy every moment and share your joy with enthusiasm.
Research and plan thoroughly when selecting vendors. Knowing you're in safe hands will bring peace of mind.
While budgeting is important, investing in your wedding is an investment in your lifelong memories. You won't regret the money spent on making your day extraordinary.
End of a Perfect Day
As the sun set on their wedding day, Lillie and Remy felt like they were on cloud nine. However, there was also a hint of sadness that it was over. They share a valuable insight—your wedding day goes by faster than you can imagine. Cherish every moment, celebrate your love, and create memories that will last a lifetime.
Lillie and Remy's Bosworth Hall Hotel wedding was a day filled with love, surprises, and unforgettable moments. Their story serves as an inspiration for couples planning their own weddings. Remember the essence of your love, embrace the unexpected, and create a day that reflects your unique journey together.
Working with Oliver Kershaw Photography
One crucial element of Lillie and Remy's magical day was the exceptional work of Oliver Kershaw Photography. Their experience with Oliver as their photographer was nothing short of outstanding:
Professionalism and Trust
Oliver is a well-experienced, professional photographer. Lillie and Remy trusted him throughout the day to capture the beauty of the occasion, and he exceeded their expectations. Even with just 20 photos seen so far, Oliver has already showcased his talent.
Personable and Approachable
Beyond his photography skills, Oliver's personable and approachable nature made him a hit with all the guests. Many of them commented on his brilliance and hardworking attitude, further enhancing the overall experience.
FAQs
1. What was the most anticipated part of Lillie and Remy's wedding day?
Lillie was most looking forward to walking down the aisle, although she admits to feeling nervous initially.
2. Did anything unexpected happen on their wedding day?
Yes, despite predictions of rain, the sun shone brightly, leading to a guest getting sunburnt, which was a delightful surprise.
3. What was Lillie and Remy's favorite part of the day?
Their first and last dance were the standout moments of their wedding day.
4. What advice do they offer to future couples planning their wedding?
They advise future couples to remember why they're getting married, have a support system to handle nerves, embrace surprises, and thoroughly research and plan vendors.
5. How did Lillie and Remy feel at the end of their wedding day?
They felt on cloud nine but also a bit sad that the day had passed so quickly.